Last Updated on Thursday, 28 January 2016 13:53

Investigates and monitors the effects of ecosystem transformation as a result of human activities.

Show the value extreme conditions in dry lands represent for agriculture.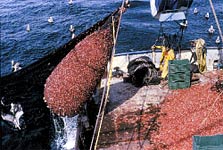 It contributes to national fisheries development and promotes marine biodiversity conservation.

Avant-garde research on top economic priority species for Mexico.